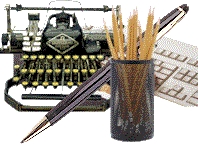 When you have something to say or want to give back…

If you have something to say, advice to give, or simply interesting information that you would like to share with your colleagues and would like it published on the FTT website, please send your request to me as a guest writer.
I am always interested in freelance teachers who want to participate and share with other freelance teachers!
Any Freelance Teacher can send guest articles for publication on this website as long as the article is relevant to www.ft-training.com topics written with the special interests all freelance teachers, i.e. a strong slant on the needs of teachers.
What benefits you will gain?
What benefits you will gain publishing a guest article or review here?
You will gain more visibility as a working Freelance Teacher. Your name, byline and links are published on the FTT website.
You will gain Search Engine Traffic. Your guest article will be included with a link to your website to attract traffic (if you have one). Your link will be placed in the author biography of your guest article.
What to write about
Articles should offer readers clear advice or take-aways about a specific issue or approach. Bullet points are good. Meandering text is not. Please send your article direct to me in Word format – no pdf files, please. Include relevant links in parentheses, next to the word or words to be linked. Do not embed links in a Word document.
I do

not

publish press releases.
Please do not send articles about businesses or companies in which you have a vested interest, unless you disclose as much to our Freelance Teachers – Training readers.
Unfortunately, I do not pay for guest contributors. This will change once The Nest community membership site is up and running.
All preferred topics must always have a strong reference to freelance teaching.
Freelance Teaching business topics
freelancing
teaching
home office
setting up a freelance teaching business
administrative work as a freelance teacher
writing
Customer Management and Relationship topics
care, protection and guidance
lesson environment
individualising teaching materials
recycling teaching materials
technology and lessons (online – technology – blended learning)
Marketing and Sales topics
marketing
positioning
branding
pricing
reoccurring income
specialisation
research
Website and Online presence topics
wordpress tutorials
google adsense
traffic generating
content writing
And, of course, any other topics related to these fields!
How long should the articles be?
I accept both long and short articles. However, the preferred article length is from 250 words to about 1,500 words.
Articles with self-designed pictures or self-taken photographs (to avoid copyright issues) are given preference.
There are many books (including e-books), workshops, websites and programmes paying people to do something on the Internet. If you know about them, use or have attended them, you may share your experience and describe how they have helped you. The preferred length for these reviews is 250 words. These books, workshops, websites and the programmes you are writing for must be real and legit. No paid to read, paid to surf, and no review style article that promotes a paid course, workshop or system.
Copyright issues
I accept only unique articles and written work that hasn't been published elsewhere; in any form what so ever.
Please read and confirm in writing to me at the top of your contribution that you have read, understood and accept the Freelance Teachers – Training's Terms & Conditions of this website. Without this written confirmation at the top of your e-mail, your contribution cannot be accepted for publication on the FTT website.
Please read and return a copy of the author copyright agreement by both email and by post.
Please send your article or your idea for an article with your byline, a brief (no more than 25 words) biography and your link details. I prefer to use author photos.
NOTE:
Emails are generally replied to within 24 – 48 hours. If you haven't received a reply, it's because I haven't received your email. In which case, please call me (answering machine) or send me a facisimile:
Tel.:+ 49 (0) 4122 964 91 — Fax.: + 49 (0) 4122 964 92